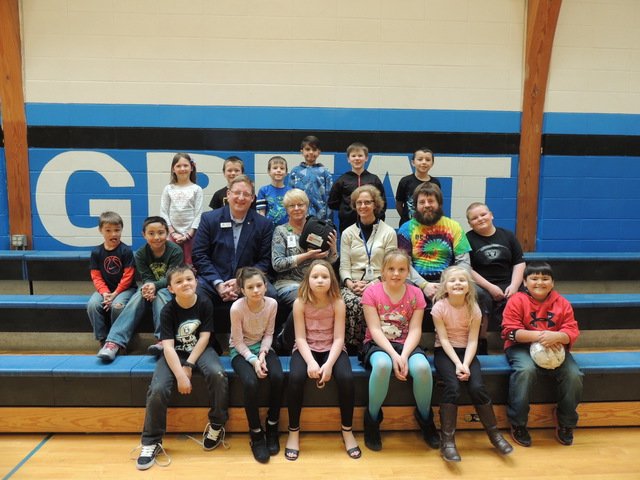 The founding leaders of the Boys & Girls Clubs of Yellowstone County were business men in our community and that tradition continues today with many businesses, big and small, working tirelessly to help the Club save the lives of the hundreds of members we serve everyday. We are fortunate to have their support and cannot say thank you enough!!!
Through the support of the Dennis & Phyllis Washington Foundation, Mary Alice Fortin Foundation, Billings Community Foundation and many corporate and individual partners the Boys & Girls Clubs of Yellowstone County continues to do Whatever It Takes for the success of every child.
If you would like to help us meet the growing needs of our youth please call Karrie at 406-294-4511.
Allstate Foundation- Good Hands Grant
Established in 1952, The Allstate Foundation is an independent, charitable organization made possible by subsidiaries of The Allstate Corporation (NYSE: ALL). Through partnerships with nonprofit organizations across the country, The Allstate Foundation brings the relationships, reputation and resources of Allstate to support innovative and lasting solutions that enhance people's well-being and prosperity.  The Allstate Foundation works to bring out the good in people's lives. For more information, visit www.AllstateFoundation.org.
Locally, Allstate agency owners have partnered annually with the Boys & Girls Clubs of Yellowstone County on projects from spring clean-up, gardening and addressing food insecurities.   To join Allstate's effort in supporting the Club gift through the link on the right.

Kenzie Hasiak, Morii Foto owner, is passionate about community, kids and capturing the memorable moments in life.   Kenzie has helped the Club on many occasions by taking photos of Club members, activities and sharing her artistic eye on other internal projects.